How to re-import my data (Empty data cube)
Some actions or changes to import require a full data re-import (like adding more extra dimensions or adding custom fields to import).
Re-import with Empty
Go to Analyze tab and click the Empty button for the data cubes that need to be re-imported (all created reports and calculated members will remain and it will only delete the data)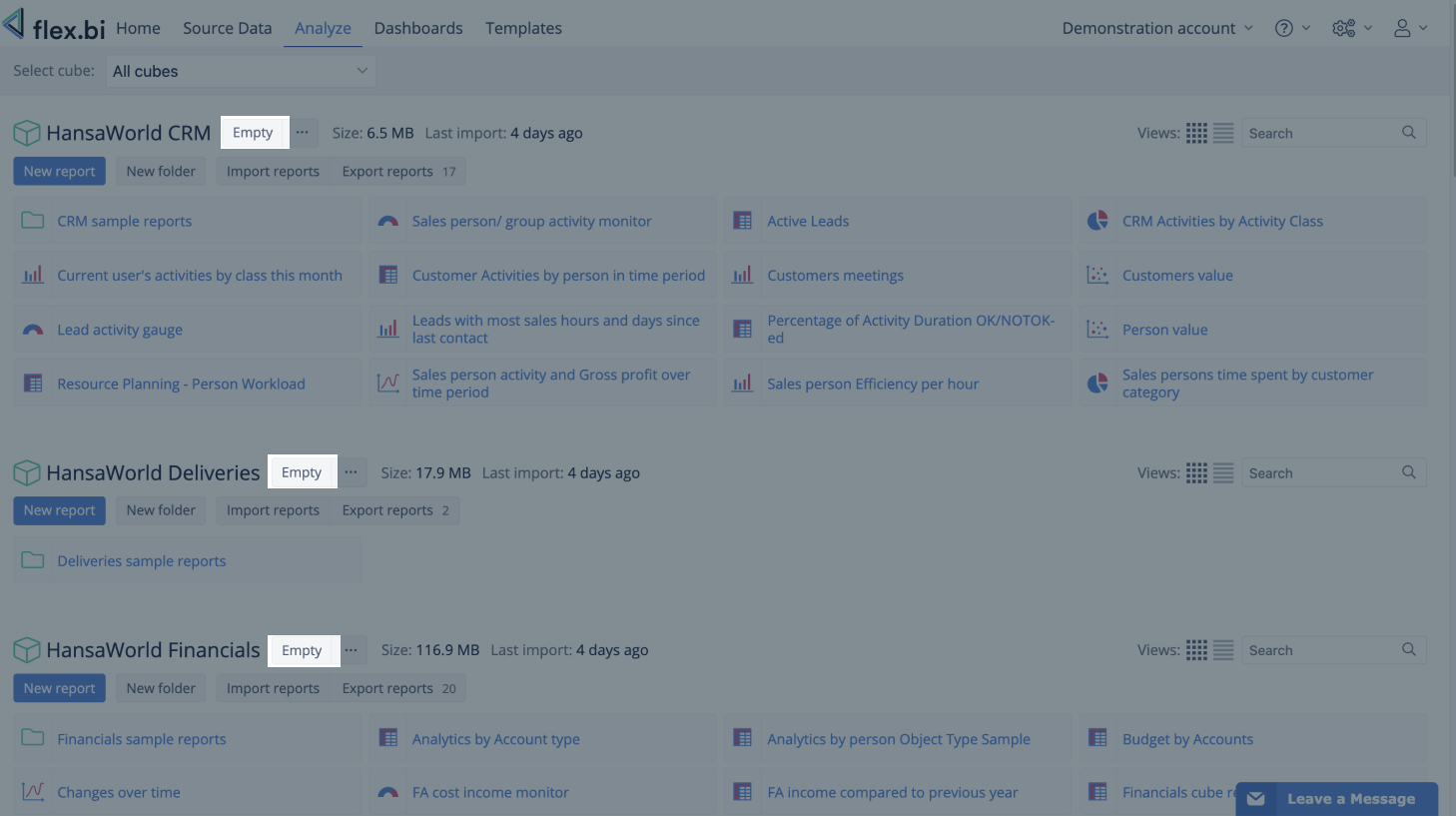 Then return to the Source Data tab and click Import to start the re-import for Emptied cubes

Another way to re-import data is to use "Re-import all data" option with the application options. With this method it is not possible to target specific cubes for re-import and old or deleted records in HansaWorld will not be deleted in flex.bi.